Emily Dawn Trent
---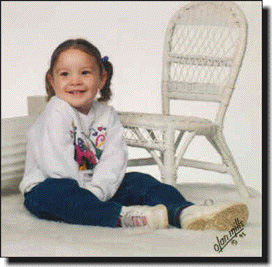 Click here for a photo with her brothers.
Click here for group photo with Lori, Charles, and Amy Crawford.
Click here for family photo.

---
Born: December 11, 1992 in Beckley, West Virginia
Sex: Female



Being raised by Aunt:
Janice Crawford
---
Info:
---
Sources:
Information provided by Janice Crawford
---

To send comments and suggestions, click here.

© 1995-2009 Drema Swader All rights reserved.