William Bruce Saunders
---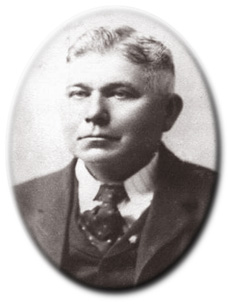 ---
Born: February 7, 1856 in Bedford County, Virginia
Sex: Male
Married: October 17, 1875 in Bedford County, Virginia
Died: April 15, 1909 in Virginia



Spouse:
Celia Mary Susan Fitzpatrick
Children:
Wade Hampton Saunders, Sr.
Frances Edwin Saunders
Mary Willie Saunders
Sabra Lucinda Saunders


---
Info:
---
Sources: Information provided by Bill Saunders
Melvin A. Scott, Raney Collection, (Vol. 59, 60), Roanoke Public Library, Roanoke, Virginia
---

To send comments and suggestions, click here.

© 1995-2009 Drema Swader All rights reserved.