William Jackson Bentley
---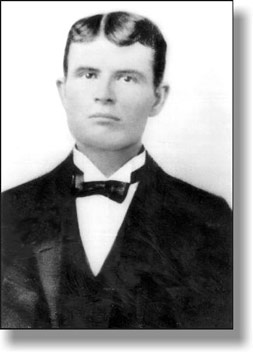 Click here for photo with Trent family.

---
Also known as: Jack Bentley
Born: July 7, 1877 in Campbell County, Virginia
Sex: Male
Married: August 9, 1899 in Rustburg, Campbell County, Virginia
Died: May 4, 1924 in Charlotte County, Virginia



Spouse:
Susan Rosa Trent
Children:
Bessie Elma Bentley
Flora Annie Bentley
Emma Caroline Bentley
Floyd Thomas Bentley
Royal Jackson Bentley
Rosa Elma Bentley
William Louis Bentley
Gilliam Claude Bentley
Edward Morgan Bentley
Kathleen Tilden Bentley
---
Info:
Occupation: Farmer
Place of Burial: White Chapel Church Cemetary, Charlotte County, Virginia

---
Sources:
Ivan Trent and Judith (Trent) Leezer, May We Remember, (Compiled: May, 1980).
---

To send comments and suggestions, click here.

© 1995-2009 Drema Swader All rights reserved.