Elias Georges Abu-Saba
---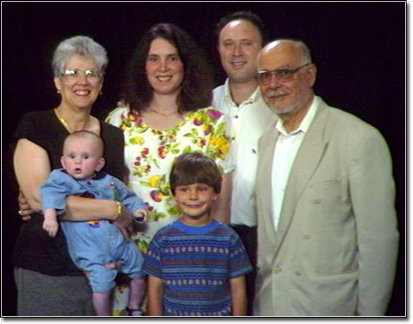 Mary Edith holding Joseph Macleod, Leila and David in center back, Cyrus in front, Elias on right.

---
Born: December 28, 1929 in Mia-Mia, Lebanon
Sex: Male
Married: June 6, 1961 in Lynchburg, Virginia
Died: September 28, 2006 in Alameda, California



Spouse:
Mary Edith Bentley
Children:
Khalil Elias Abu-Saba
Leila Elias Abu-Saba
---
Info:
Education: PhD, Civil Eng. VPI, Blacksburg, Virginia

---
Sources:
Information provided by Elias Georges Abu-Saba himself.
---

To send comments and suggestions, click here.

© 1995-2009 Drema Swader All rights reserved.