Leila Elias Abu-Saba
---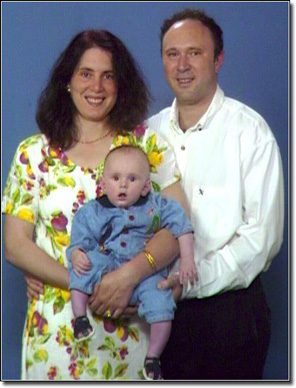 Leila and David Macleod holding Joseph.
Click here for photo with family.

---
Also known as: Leila Elias Abu-Saba MacLeod
Born: July 26, 1962 in San Mateo, California
Sex: Female
Married: April 12, 1998 in Berkeley, California

Email address: leilasab@yahoo.com



Spouse:
David MacLeod


Child:
Joseph Elias Macleod
Jacob Louis MacLeod
---
Info:
---
Sources:
Information provided by Leila Abu-Saba MacLeod herself.
---

To send comments and suggestions, click here.

© 1995-2009 Drema Swader All rights reserved.