Helen Pearl Saunders
---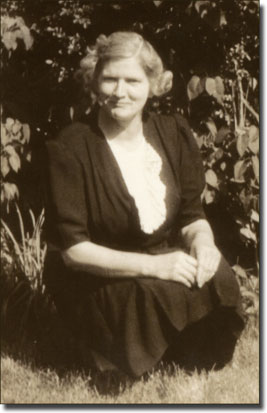 Click here for photo with husband.

---
Also known as: Pearl Saunders Smith
Born: May 18, 1911 in Bedford County, Virginia
Sex: Female
Married: unknown
Died: November 5, 1982 in Bedford County, Virginia



Spouse:
Albert Smith
Step Children:
(children of Albert Smith and Irene Mae Foster):
Eugene A. Smith
Durwood O. Smith
Ralph Delmus Smith
Joseph T. Smith
Larry M. Smith
Alfred V. Smith

(child of Albert Smith and Lena unknown):
Nellie Smith

---
Info: Place of Burial: Staunton Baptist Church Cemetary, Huddleston, Va.

---
Sources: Social Security Records: U.S., SS Death Benefit Records
Information provided by Bertie Mae Saunders
---

To send comments and suggestions, click here.

© 1995-2009 Drema Swader All rights reserved.