Escar Thomas Saunders
---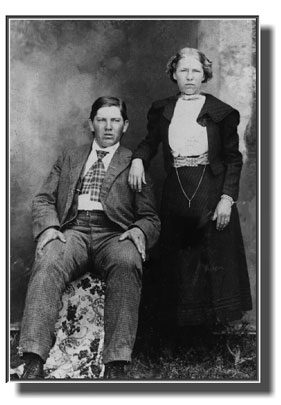 Escar Thomas Saunders and Fannie Lillian Saunders
Click here for family photo.
---
Also known as: Oscar Saunders
Born: June 10, 1882
Sex: Male
Married: June 1910
Died: March 23, 1933



Spouse:
Julia Francis Miller
Children:
Helen Pearl Saunders
Iva Bennett Saunders
Verta Sue Saunders
Clinton Thomas Saunders
Bertie Mae Saunders
---
Sources: Information provided by Bertie Mae Saunders

---

To send comments and suggestions, click here.

© 1995-2009 Drema Swader All rights reserved.