Rebecca Lynn Lewis
---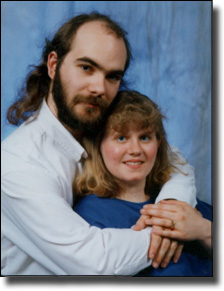 Jeff and Rebecca Howell
Click here for photo with sisters.

---
Also known as: Rebecca Lynn Lewis Howell
Born: April 13, 1977 in Amherst, New York
Sex: Female
Married: May 17, 1997 in Niagara Falls, New York




Spouse:
Jeffrey Robert Howell


Child:
Julia Joyce Howell
---
Info:
Education: B.A., State University of New York College at Fredonia; M.A. in Education, State University of New York University at Buffalo

---
Sources:
Information provided by Bertie Mae Saunders
---

To send comments and suggestions, click here.

© 1995-2009 Drema Swader All rights reserved.