Cleland Milton Trent
---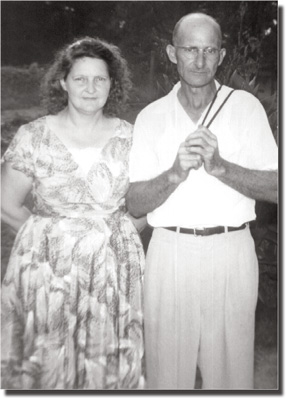 Cleland Trent with his sister, Inez.

---
Born: January 1, 1906 in Campbell County, Virginia
Sex: Male
Married: April 1, 1928
Died: January 1985 in Greensboro, North Carolina



Spouse:
Anna Moleta Auman


Children:
Lewis Henry Trent
James Kenneth Trent
---
Info:
Occupation: Sheet Metal Worker

Lived in Greensboro, North Carolina

---
Sources:
Social Security Records: U.S., SS Death Benefit Records

Ivan Trent and Judith (Trent) Leezer, May We Remember, (Compiled: May, 1980), and Addition 1984.

---

To send comments and suggestions, click here.

© 1995-2009 Drema Swader All rights reserved.