Lyle David Trent
---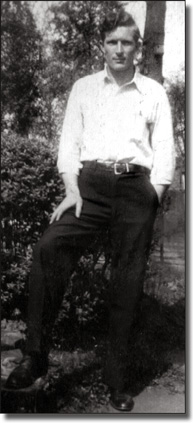 ---
Born: March 24, 1923 in Alta Vista, Virginia
Sex: Male
Married: February 19, 1949 in Lynchburg, Virginia
Died: April 21, 2001 in Lynchburg, Virginia



Spouse:
Frances Muriel Tyree
Children:
David Allen Trent
Dennis Wayne Trent
---
Info:
Born 3 weeks posthumously.
World War II Veteran.

---
Sources:
Information provided by Francis Trent.
Ivan Trent and Judith (Trent) Leezer, May We Remember, (Compiled: May, 1980).
---

To send comments and suggestions, click here.

© 1995-2009 Drema Swader All rights reserved.